WE'VE GOT CHRISTMAS WRAPPED UP FOR YOU!
Finding the perfect gift for the golfer in your life can be tricky, so we've saved you the stress and selected a range of options, tailor-made to suit all golfers' requirements and unique tastes.
Browse our selected ranges BELOW:

BUY 2 PIECES OF LADIES CLOTHING AND RECEIVE....
Your usual 10% member discount PLUS a Free Fairhaven Crested Bobble Hat worth £15.99.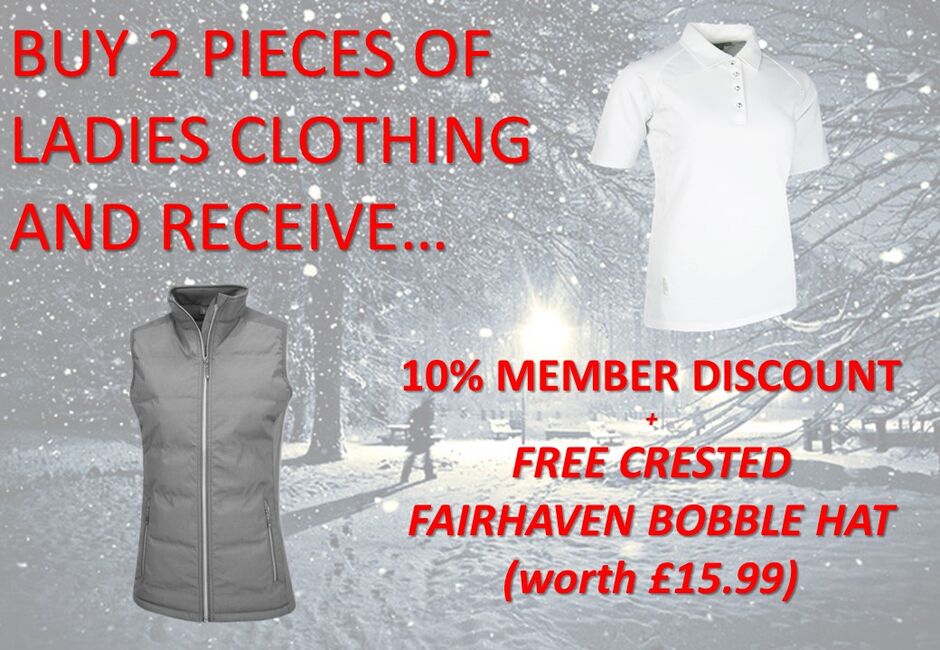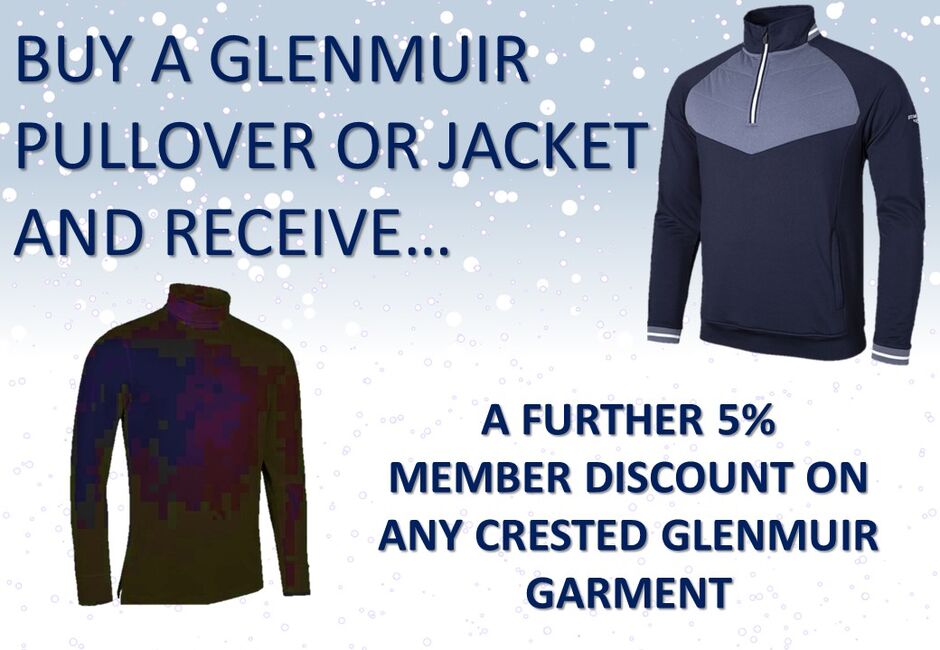 ENJOY A CRESTED CHRISTMAS...
Members will now enjoy a further 5% discount on any Glenmuir polo or roll-neck top when purchasing a Glenmuir pullover or jacket.


THE 'OJ' Collection...
Combine the latest trends from men's fashion along wiht cutting-edge performance technology to enhance your golf for the 2023.
Members will receive a further 5% discount on any Oscar Jacobson polo or base layer when purchasing a OJ Jumper or Gillet.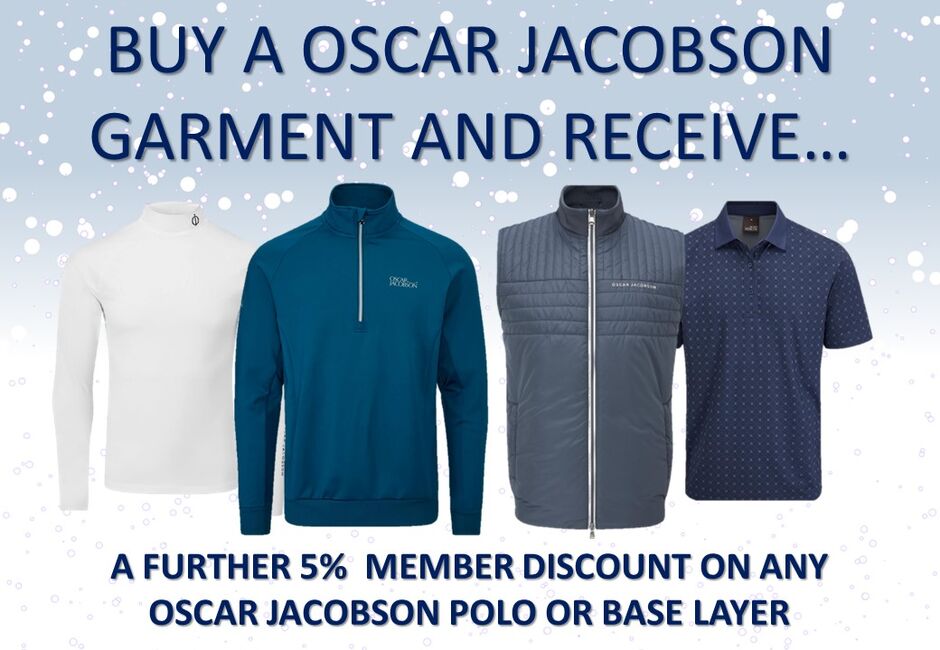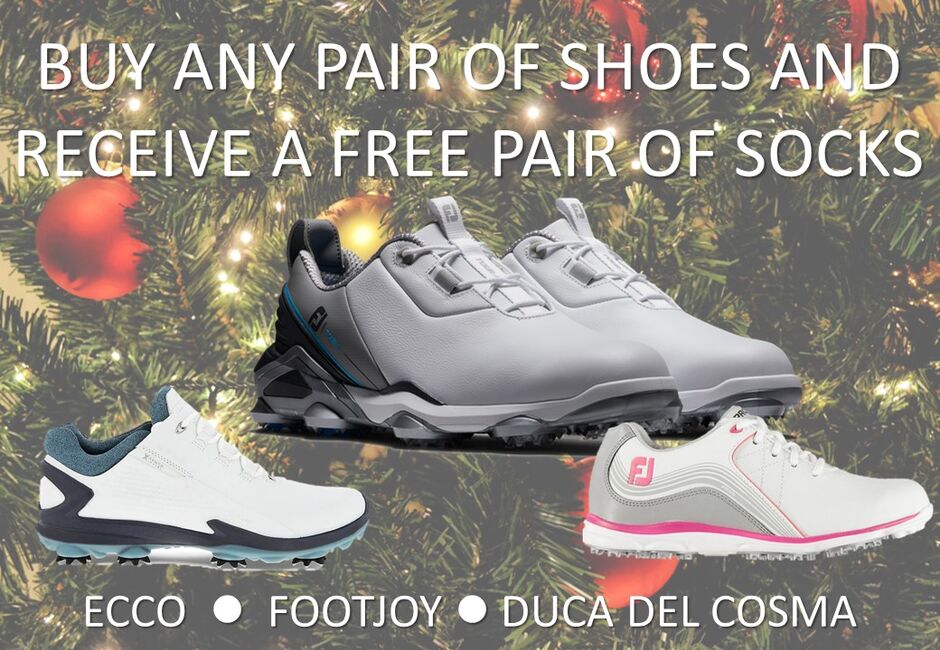 'STEP' INTO CHRISTMAS WITH A NEW PAIR OF SHOES
Until Christmas, we are giving away a free pair of socks with the following brands:
- Footjoy
- Ecco
- Duca Del Cosma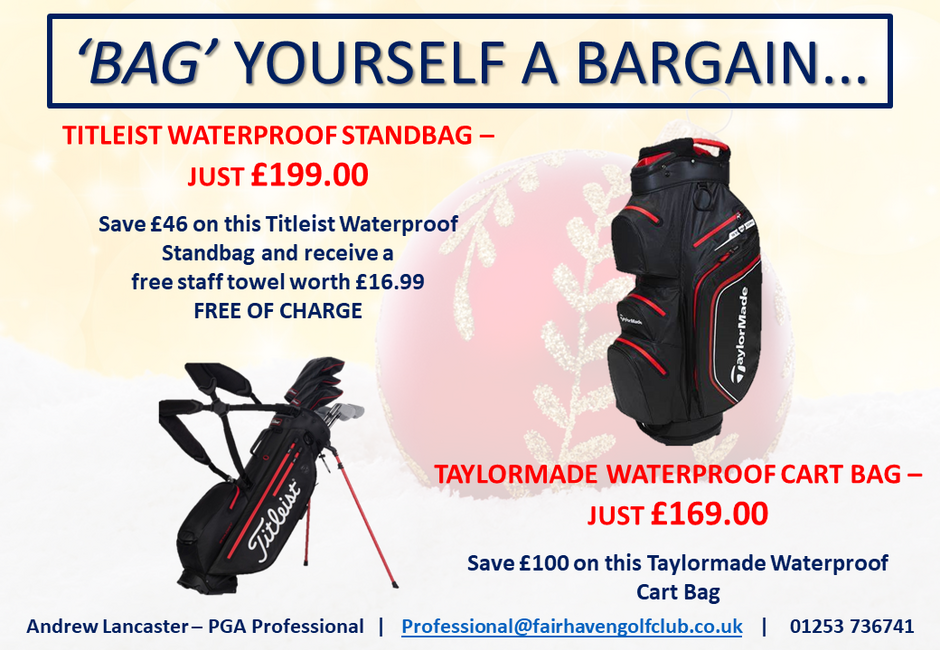 'BAG' YOURSELF A BARGAIN....
TAYLORMADE WATERPROOF CART BAG – JUST £169.00
Save £100 on this Taylormade Waterproof Cart Bag
TITLEIST WATERPROOF STAND BAG – JUST £199.00
Save £46 on this Titleist Waterproof Standbag and receive a free staff towel worth £16.99 FREE OF CHARGE
EXCLUSIVE MEMBER DEAL -
POWERCADDY CT8 (Just £749.00)
The all-new CT8 is now the smallest and most intelligent compact folding cart in its class with an intuitive Simple-2-Fold system that can be folded in seconds. Complete with a fully-integrated GPS system to take your game to the next level.
Weight & Folded Dimensions
Weight without Battery: 9.9kg
Height: 510mm
Width:425mm
Depth: 375mm
Motor: 30V 230W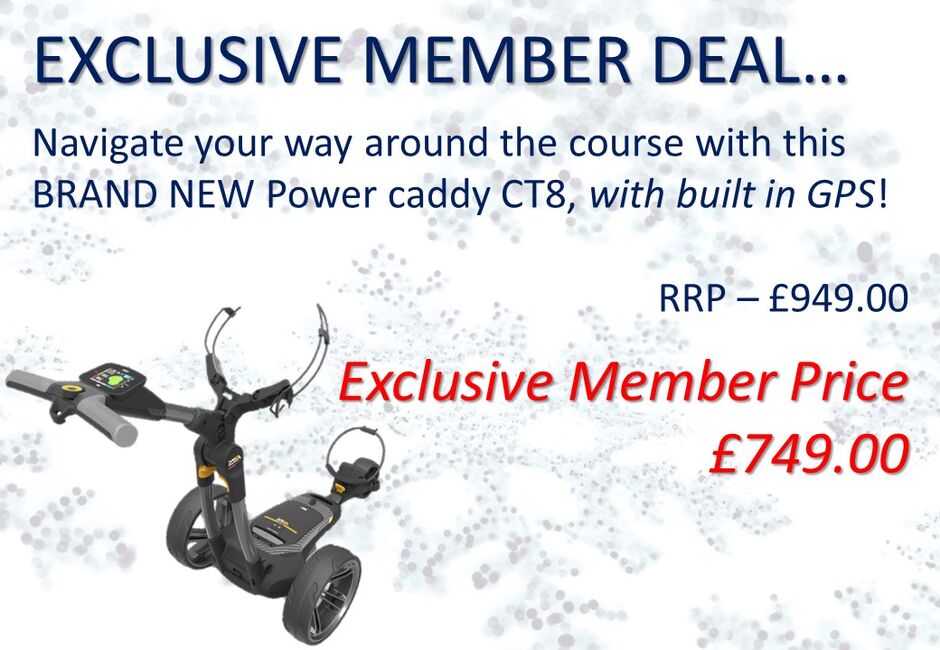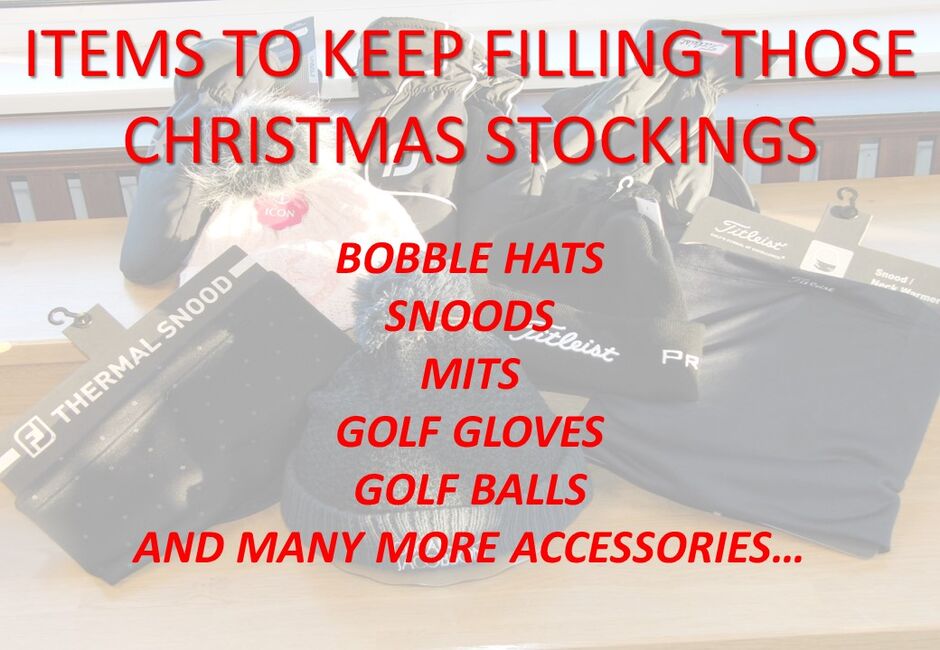 visit the shop to explore a wide range of Christmas stocking fillers and take the stress out of your 2023 Christmas shopping