Originally a 12-hole course adjacent to Fairhaven Lake in 1892 and founded as a club in 1895, Fairhaven Golf Club's time located next to the sea was eventful, having had to contend with the vagaries of the tides on one side and the encroachment from the developers of King Edward School and housing on the other.
Fairhaven Golf Club moved half a mile inland to its current location, in what was then Lytham Hall Park, in 1924. As the course was then very flat and without trees J.A. Steer, the then professional at Blackpool Golf Club and later of Lytham Green Drive Golf Club, and James Braid, three times winner of the Open Championship, landscaped the course by creating the hills, hollow and bunkers that have since characterised the layout. Contrary to fable there have never been 365 bunkers but there were certainly more than the present 118, as the original hollows were filled with sand which were raked until 1939.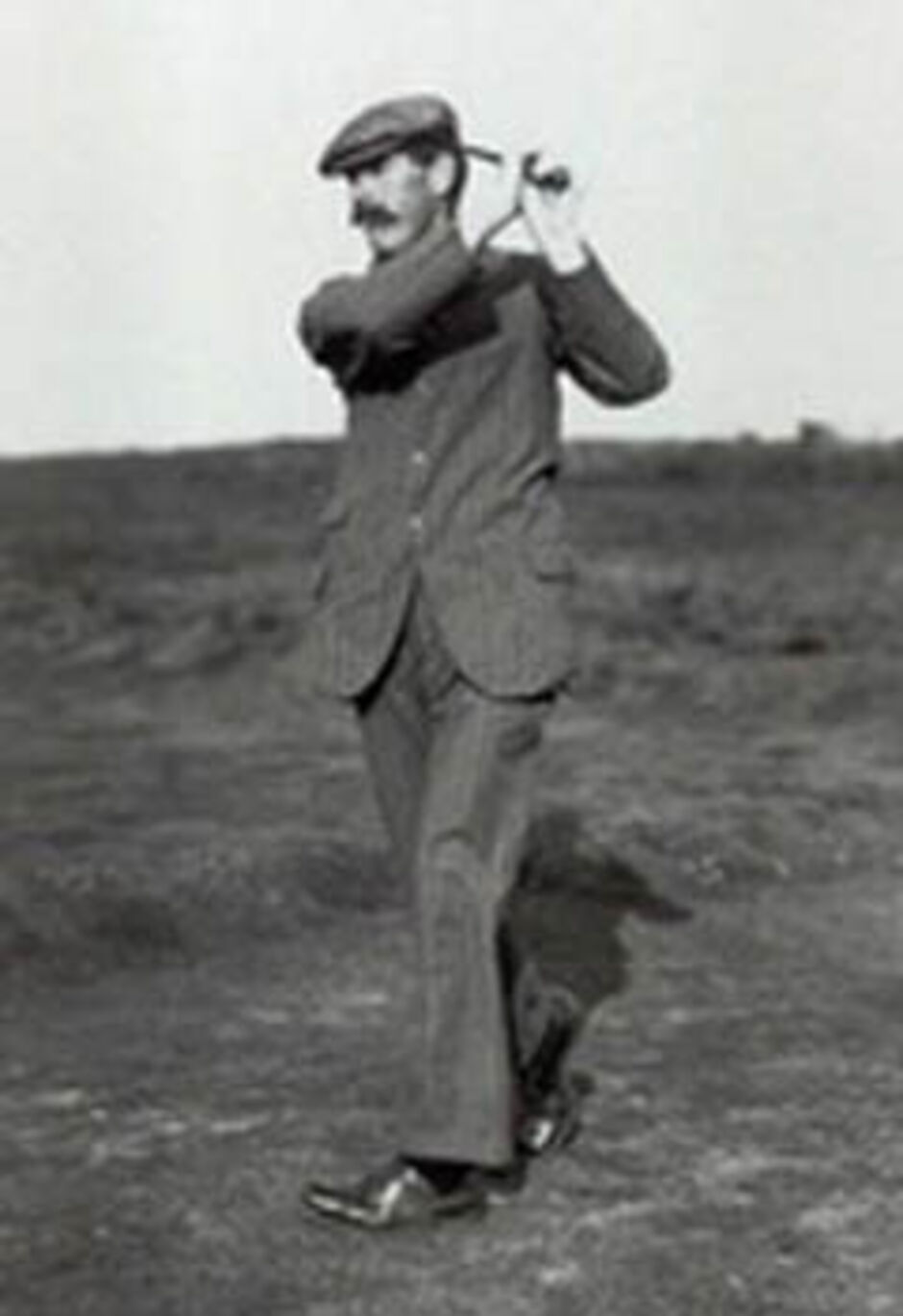 The current course was designed by J H Steer and James Braid opening in 1924]
The clubhouse, formally opened on 2nd May, 1925, and with a few changes is still in use today.
In 1931 some re-modelling of the course was carried out by J.A. Steer to raise the standards of the course nearer to those of a championship course.
Dave Thomas, a big-hitting Ryder Cup player, was commissioned to review the course in 1977 and to make recommendations for improvement. The results of that work remain evident today in the raised profile of the bunkers, the altered shapes of the greens, the general tightening up of the course, and the planting of numerous spinneys and the spread of the rhododendrons.
Whilst consistently aiming to improve and enhance throughout its history, since 2003 the club has incorporated new bunkering and subtle course development recommended by internationally renowned architect, Donald Steel. This work has ensured the course remains a genuine test of golf in the face of advancing equipment technology and for all playing abilities.
Pheasants
At the turn of the Twentieth Century pheasant shooting was a major sporting activity in the grounds of Lytham Hall Park, thousands of birds being reared specifically for the shooting parties held during the season. Guardian Royal Exchange continued to raise a flock of pheasants when they took ownership of the estate in the 1960′s.
Having befriended a couple of wild pheasants, Bill Miller, Fairhaven's club professional in 1968, helped to foster considerable interest in the pheasants from the members. He then introduced the pheasant logo onto Fairhaven merchandise and, since then, the Club's association with pheasants has grown.